Get to know the oldest graffiti paris in Portugal: a friendly group of pensionadas who go through life under the infamous name "Graffiti Grandmas". The posse is the result of Can 65, a special art course in the city of Covilhā where seniors learn everything about street art, and then put it into practice themselves. The founder of the group, Lara Rodrigues, has been working for years to break through stereotypes and wants to involve older people more in new art forms. Through seminars and workshops the ladies first learn about the history of grafitti, and after that they are prepared for the real thing: take to the streets themselves to create their first own grafitii with homemade stencils and a lot of spray cans.
The Creators Project decided to take a look behind the scenes of Lata 65 to find out why the students, who often have little to no experience with this art form, are working on street art with so much dedication. We talked to founder Rodrigues about her "art for everyone" philosophy and then chatted with two 65 + thugs.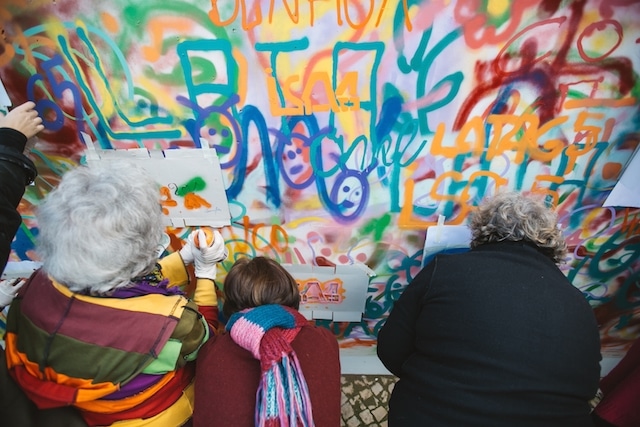 The Creators Project: How would you classify the work of your students; Do you see it as street art or as graffiti?

Lara Rodrigues: Well, the workshop starts with a short journey through the history of graffiti and street art, which is told purely by images. It starts with the first appearance of graffiti in the late 60 and early 70 in the United States, then we make a visual journey through Europe, ending up in Portugal. We talk about different forms of graffiti, street art and wall paintings. We then deal with various techniques and codes that artists use. The purpose of this is to ensure that once we take to the streets, we can better recognize and understand the street art around us. Then it's time for practice, where the ladies first prepare everything inside and make their own tag. When they are completely finished, we take them into the street to put it on the wall.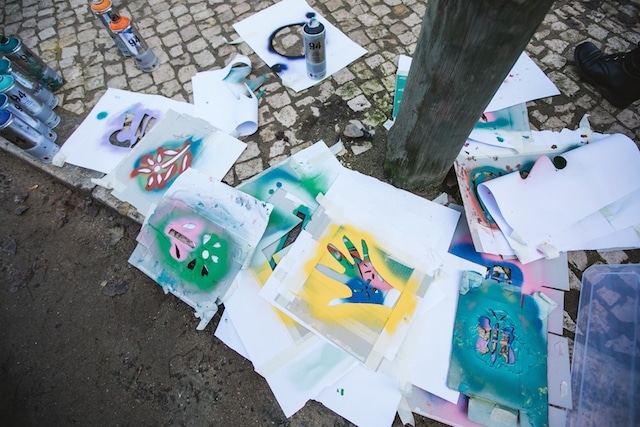 Describe a typical day for you and your students.
Lata 65 is a two-day, four-hour workshop every day. And then we are talking about a group of up to fifteen people, some with health problems and others with damaged joints. So you can imagine that the rhythm and dynamics are a bit slower than with children or younger people. I have had groups where the average age was 74 years, with seniors between 63 and 93 years old. At an average workshop the first day takes place indoors. Then they start with the theoretical and visual part, after which they design their own tag to spray it on the wall later. They also design a number of stencils. The second day they cut out all the stencils and then we go out onto the street and they can spray their designs on the wall.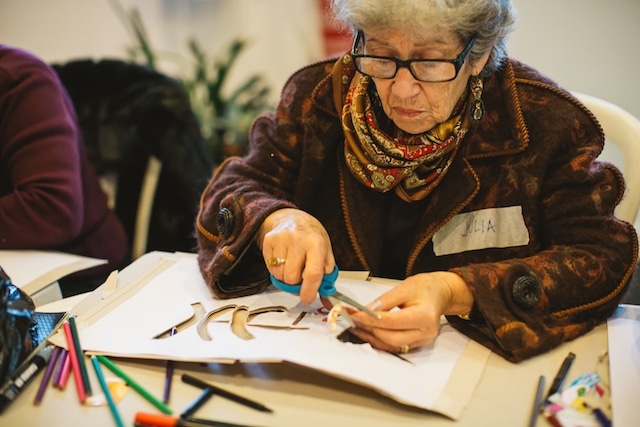 Do you also have a few favorite sayings from your students?
There are a few things they say after the workshop that will stay with me forever:
"Now I look at the walls with different eyes." - D. Lurdes, aka Armando.
"When I am here, I no longer think about the hours and days I have left before I die" - Mr. Manuel, aka Balé.
Meet the students: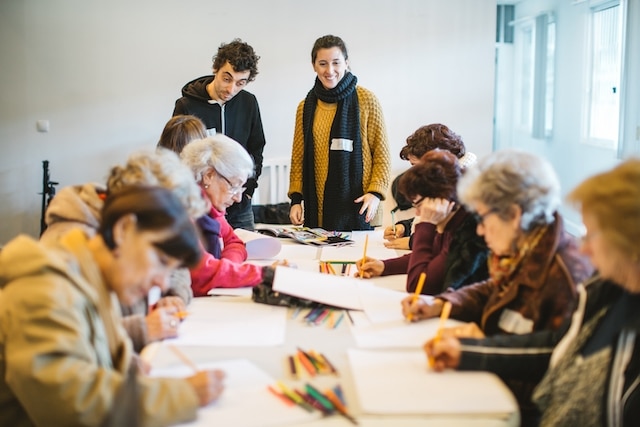 The Creators Project: Tell us more about yourself!
I am Eduardo Machado and I am 68 years old. I have an organic farm and grow pineapples. I paint with oil, acrylic and water paint. In my spare time I like to make radio programs, I do photography and I sail (I am also a skipper). I also like to swim and walk.
How long have you been a member of Lata 65?
Since I participated 2014 in July in my first workshop in Azores.
What do you like most about Lata 65?
The teachers, because they bring so much energy and dynamics with them during the workshop.
What do your grandchildren think of your hobby?
My grandchildren think the idea is super fun, and they support me in everything I do.
And what did you enjoy most about painting?
I liked the most about a painting I made on a wall in Ponta Delgada. It is still there now!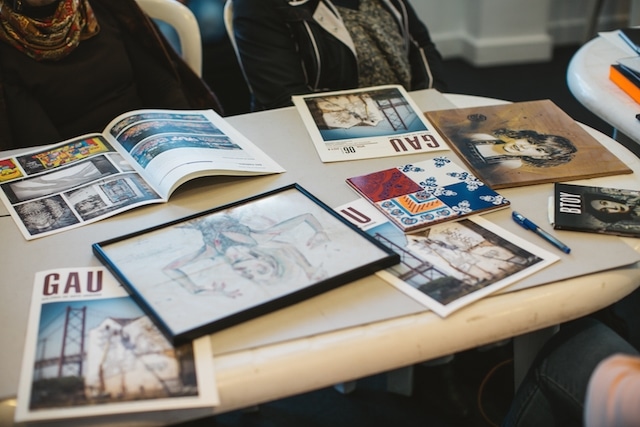 The Creators Project: Tell us more about yourself.
My name is Luísa Cortesão, I am 65 years old and I am a retired doctor.
How long have you been a member of Lata 65?
Since November 2012.
Why did you become a member?
Because I like it and because I have always appreciated graffiti.
What is the most memorable moment that you experienced during the workshops?

All moments are actually memorable. Even if I just go to the workshop to help people and see how new people try it for the very first time.
What do your grandchildren think of your hobby?
They absolutely love it, sometimes they even go out with me to paint the stencils.
And what did you like best about painting?
My own tag: Witches.