10 successful examples of graffiti for promotional purposes
Since the 1980s, commercial graffiti has also been on display in Dutch streets. The artists of Graffitinetwerk have always played a major role in graffiti in the Dutch advertising world. Below we give you 10 examples of graffiti as advertisements.

1. Tidy is neat
At graffiti we often think of adding something to a wall: chalk or spray paint or milk paint. But it can also be different and reverse graffiti is a textbook example of that. Here we put a mold on the sidewalk or we place it on a wall, after which we exactly clean the drawing or text that we want to depict. Environmentally friendly and affordable!
2. An unforgettable kick-off
Graffiti can also be placed on grass. For an important match of the English football club Coventry City, we sprayed the weapon on the turf. The result? A glorious victory of the so-called Sky Blues.
3. Creative with sidewalk chalk
Milk paint or chalk forms a good basis for successful guerrilla marketing. This temporary paint stands out even more than reverse graffiti and is harmless to the environment. Depending on the amount of traffic and the weather conditions, the message can remain visible for up to one year.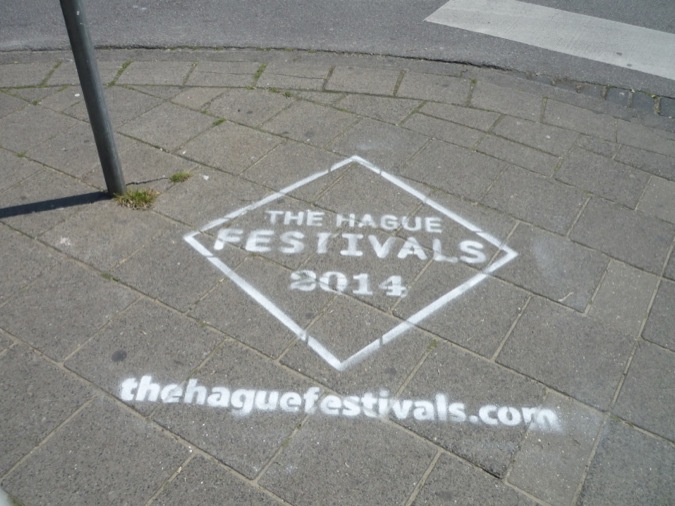 4. Let a robot do the work
During a Hennessy press presentation we used a special way of graffiti: a drawing robot created from penstripe art the logo of this cognac brand. For the visitors this was an enchanting event.
5. Watch where you walk
For Centraal Beheer Achmea we made a realistic 3D floor painting in the pedestrian tunnel between the parking lot and the Hardenberg event hall. Nobody could do this street painting ignore!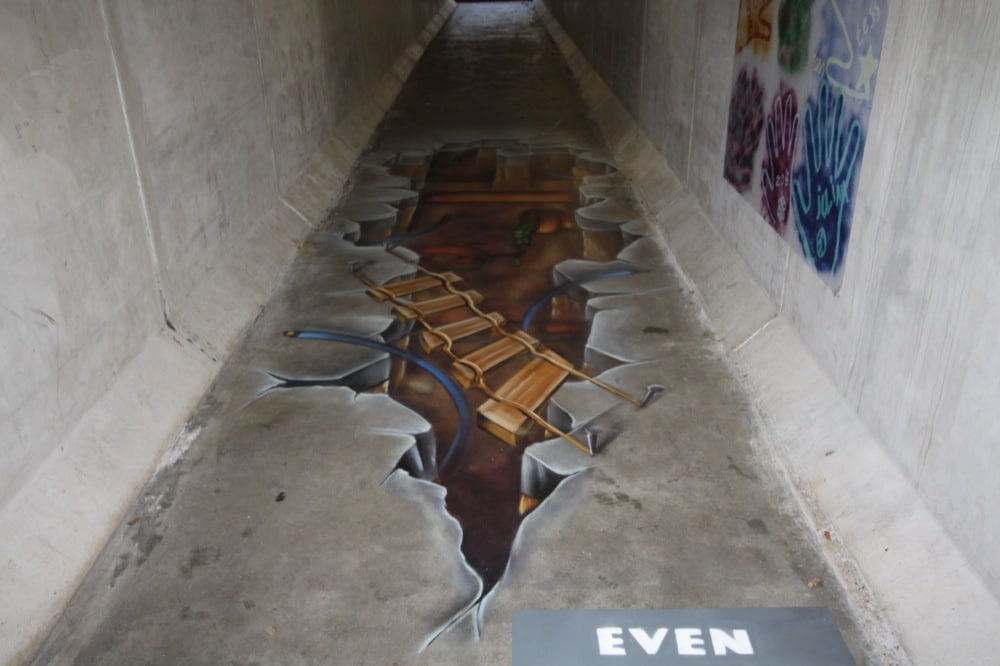 6. Sand or snow advertising
The beach or even a snow-covered slope are also great for advertising. In the middle of the night or in the early morning we sneak to the area to be 'painted' to place the desired illustration and / or words there. If required, we also provide a nice aerial photo.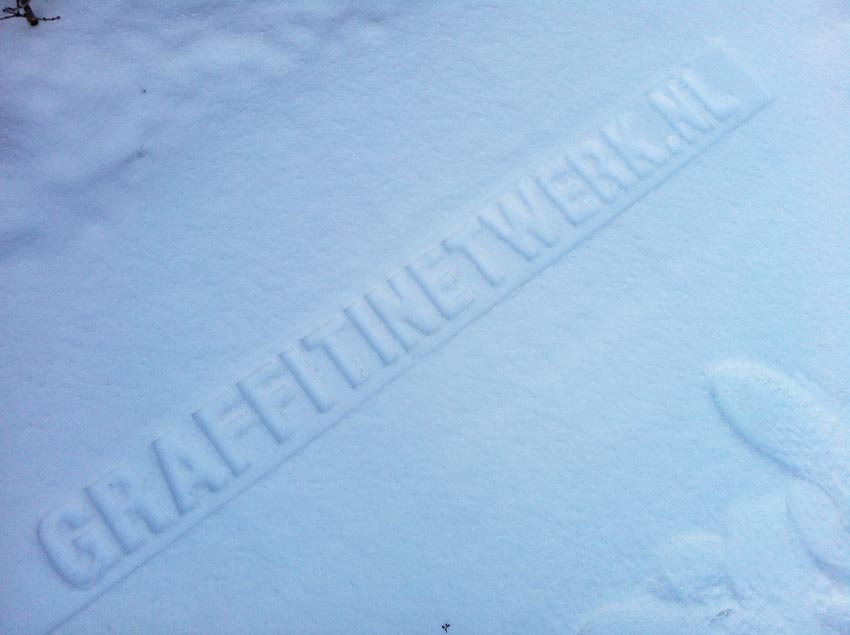 7. Paintless graffiti on buildings
Wildbeaming is an original way to put a message on a building, without having to use paint or chalk. We project the desired slogan, logo or image on a facade, such as in this example on the Peace Palace in The Hague.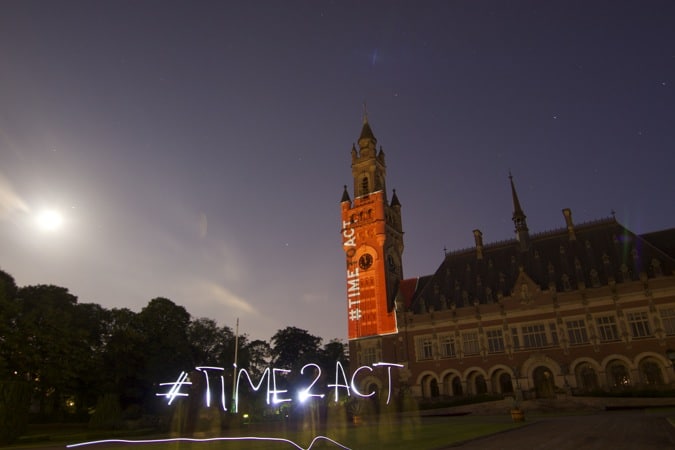 8. Fast and tight
No possibility to paint on a wall but promote with graffiti? The solution is cellophane graffiti. This form of graffiti is extremely popular in cities such as Paris, Berlin and London. How it works? In no time we tighten cellophane between two posts and apply graffiti on it. This way we can give a live demonstration of graffiti at any desired location.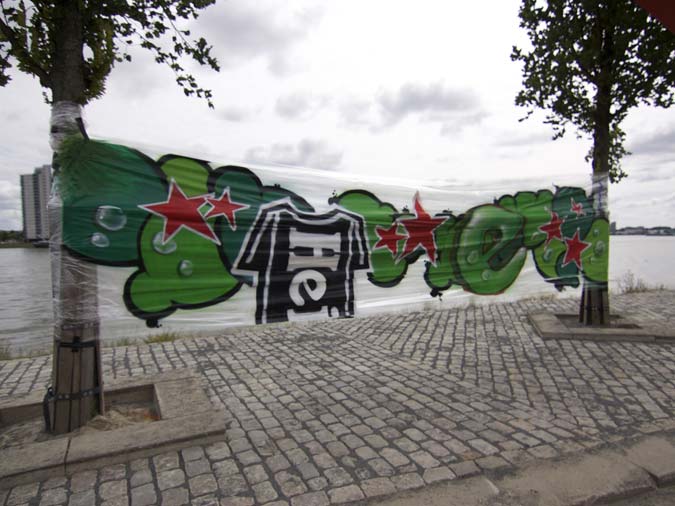 9. Green eye catcher
Hang your logo or slogan in your business premises in an original way with moss and grass advertising. With this technique we make words, patterns and even images. It is maintenance-free and odorless. We also have guerrilla gardening solutions for the outdoor area. Original!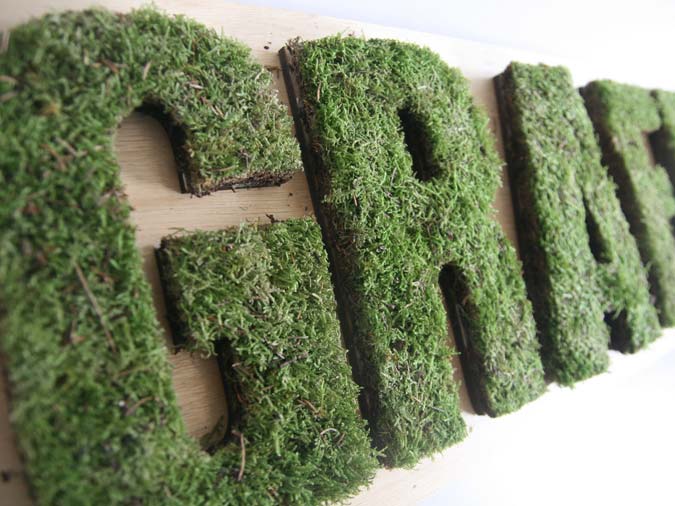 10. Traditional graffiti
Let us not forget the most traditional form of graffiti: spray paint on a wall. This is not just a beautiful one anti-graffiti projects (because artists respect each other's artworks), but also a great form of advertising. Here is an example from the US.