Welcome to Graffitinetwerk
Discover what we do
Our services are divided into 3 categories, namely: workshops, paintings and street advertising.
WORKSHOPS
The goal of our professional workshop teachers is to make your group or company outing, bachelor party, meeting break, event or incentive an unforgettable experience. At one of our locations in the Benelux or at your own location we provide a unique activity in which creativity, collaboration and fun are paramount.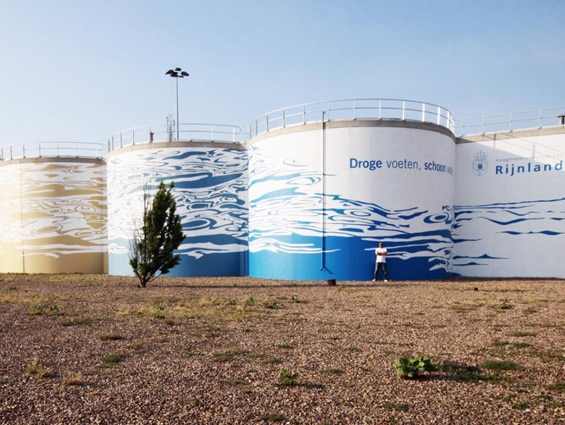 PAINTINGS
Graffiti, we once started as a hobby, now our artists provide commissions for municipalities, companies, the government and private individuals on a daily basis. Sometimes still in the characteristic street-art style, but mostly as a commercial mural on interior or exterior walls, where it is often no longer visible that it was made with a spray can.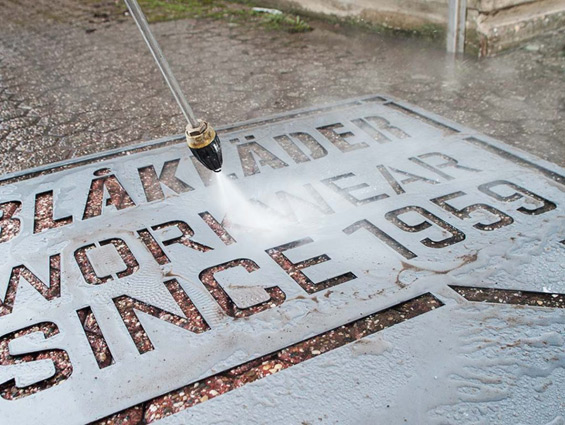 STREET ADVERTISEMENT
For a wide range of clients, including the world's leading companies and brands, we devise and produce tailor-made outdoor advertising and communication campaigns. We always find a relevant and spectacular way to bring your message, brand, product or service to the attention of your target group.
What are you looking for?
Recent projects
A selection of the most recent 6 projects. Also view our extensive Portfolio.
About Graffitinetwerk
From a passion that got out of hand graffiti is around 1990 Graffitinetwerk established. Where we occasionally carried out assignments with a few people, nowadays we work full-time with more than 30 people from home and abroad. Graffitinetwerk As a graffiti, street-art and guerrilla marketing company, it is market leader in the Benelux and guarantees originality, quality and innovation.
Reviews
A selection of customer reviews and experiences with our company, team and services.
"A super successful activity. Very nice result that we can enjoy every day. Fine person who gave the workshop. We look back on a very successful team building activity. "

Helene GiezemanRabobank
"Flawless cooperation and beautifully finished street advertising!"

Nathalie De WandelerVitra Belgium
"We recently had a graffiti artwork installed in the alley of our practical entrance. It has become incredibly beautiful, we can recommend this to everyone. "

Jorrit van ZwietenVijzelgracht General Practitioners
"Had a nice and educational workshop! Very friendly and patient guidance (which was necessary with 10 chattering women). And super nice that we could get to work both in 'real life' and on a canvas. That is a nice memory for later! "

Ifra GoossensProfessionals
"We attended a graffiti workshop during our team building day. Was experienced as very nice by colleagues. Everything was well arranged. Contact went smoothly. And nice canvasses to hang at the office now. Recommended! "

Nathalie SalomonsKempen & Co NV
"Nice and clear collaboration. Are open to feedback and process this as desired. Friendly and helpful staff. "

Ronald UlteeMunicipality of Schiedam
"My son is very happy with his graffiti artwork. It has become beautiful and all expectations have come true. Planning and implementation also went well. In short, a must! "

Serena SterkenburgProfessionals
"As an HR Team, we had a great morning. We all greatly enjoyed co-creating our masterpiece! Thank you for this fantastic experience and for the effort taken to speak English for those full 2 hours - great! "

Gytha van der HamSonoco
"The idea that I had is now painted on our doorstep. It has become beautiful and completely meets my expectations! "

Frans LambregtseUnivé
Grafity, grafitti or graffiti?
The Italian word "Graffiti"Means" scratched drawings "and is the plural form of the word graffito. This word is related to graffio (scratch) and the verb graffiare (scratches). Graffiare is connected via Latin to the Greek verb γράφειν (graphein, scratching, writing, engraving).
In the Benelux, graffiti is pronounced correctly as 'crow-fie-tion'. Although the phenomenon has spread from America, where the word is spoken with the emphasis on the second syllable, in the Netherlands it is often (incorrectly) pronounced as 'gref-fi-ti', which then sounds like gravity.
The history in short
The phenomenon of leaving your name has existed for centuries. This phenomenon, that now Graffiti is mentioned all over the world. Around 1970 in America the form of grafitti as we know it now arose. Graffiti has many appearances, including the often colorfully worked words (pieces), sprayed side walls on commission (murals) and the messy texts on walls or objects (tags).
Commissioned graffiti is generally seen as an art form, while the 'tags' mainly cause inconvenience. Street-art originated from grafiti and is originally an indication for creations made with templates.
Information, advice or a quote?
Contact us now and receive a response today.